Photography is a relatively small part of what we do on a daily basis. Our bread and butter is sales and marketing. We specialize in creative content creation for local and national businesses. This project combined our photography, graphic design and copywriting.
Hayden Radcliff is a Gulf Shores personal trainer who wanted to re-connect with previous clients who hadn't trained in some time. We created a direct mail (and email) campaign to get back in touch.
Here's the evolution of the project: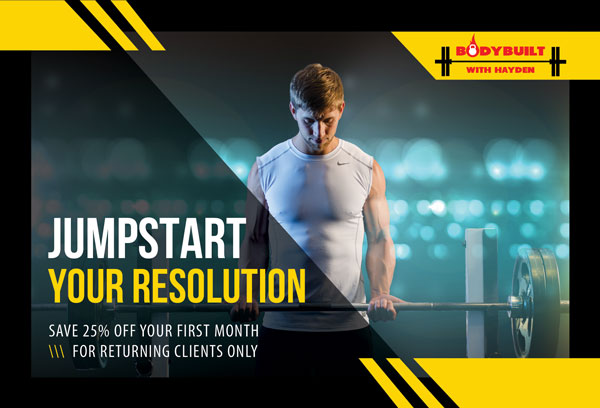 We'll update this post with the response rate generated once we see how it works.